Home
»
Training and Placement
Training and Placement
Dhoot Transmission Pvt. Ltd Selects 94 Students from Prashuram ITI
Huge Response to Placement Drive @ Parshuram ITI in association with Emerge Infosystems. Dhoot Transmission Pvt Ltd. Aurangabad Selected 94 candidates from the 200 Registrations. 130 were shortlisted and after Personal Interviews 94 were offered employment. Students from Electrician, Wireman, Fitter, & COPA trades were selected. Mahesh Nagarkar Ankit Chandekar, Ankush Nagarkar, Pravin Kamble, Durgesh Bawankule, Siddharth Sissharth Sahare, Amol Sarode, Nilesh Deotale played a vital role in making this recruitment drive successful.
---
Dassault-Reliance Aerospace Ltd selects 15 Students from Parshuram ITI
Delegates from Dassault-Reliance Aerospace visited Parshuram ITI for conducting Campus Interviews. Candidates from Fitter Trade who had completed their Apprenticeship had to undergo rigorous assessment process which included English Proficiency, Technical Assessment, Practical's, Group Discussions and Personal Interviews. 15 candidates were selected, who would undergo 3 months training at the state of art training facility of Dassault-Reliance Aerospace at MIHAN.
The delegates were impressed to see the setup of Parshuram ITI and appreciated the help they received from the staff and management of the ITI. Parshuram ITI always strives hard for placements of the students, and this recruitment by Dassault-Reliance Aerospace is a feather in its cap. The staff of the ITI wishes all the very best to the selected candidates.
---
13 Students of Parshuram ITI offered Job at Tradeocean Cargo and Logistic Pvt. Ltd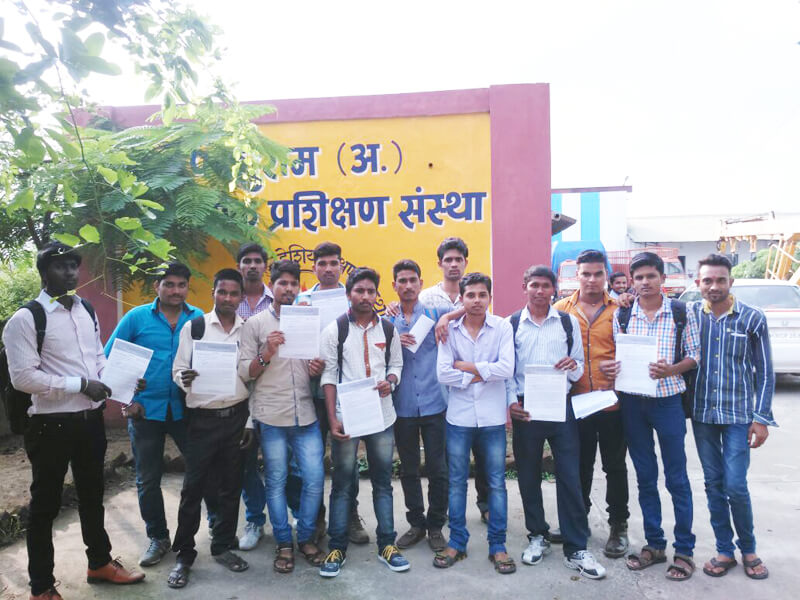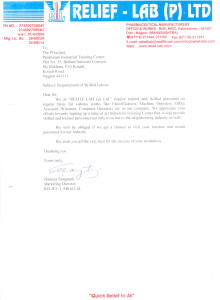 In a placement drive organised at Parshuram ITI, 13 students of Fitter and Electrician Trade have been offered a Job at Tradeocean Cargo and Logistic Pvt. Ltd. Prerna Jalandar, Nishchal Verma, Shubham Adekar, Rahul Sonawane, Ankit Rewatkar, Vinod Jibhkate, Ganesh Mule, Sailesh Misar, Dharmendra Pal, Anil Suryawanshi, Mahesh Thapa, Prashant Sonare, and Manish Jambhore have been offered the Job of Trainee Officer. The selected candidates have given credit to the staff of Parshuram ITI and their parents for their support in this success.